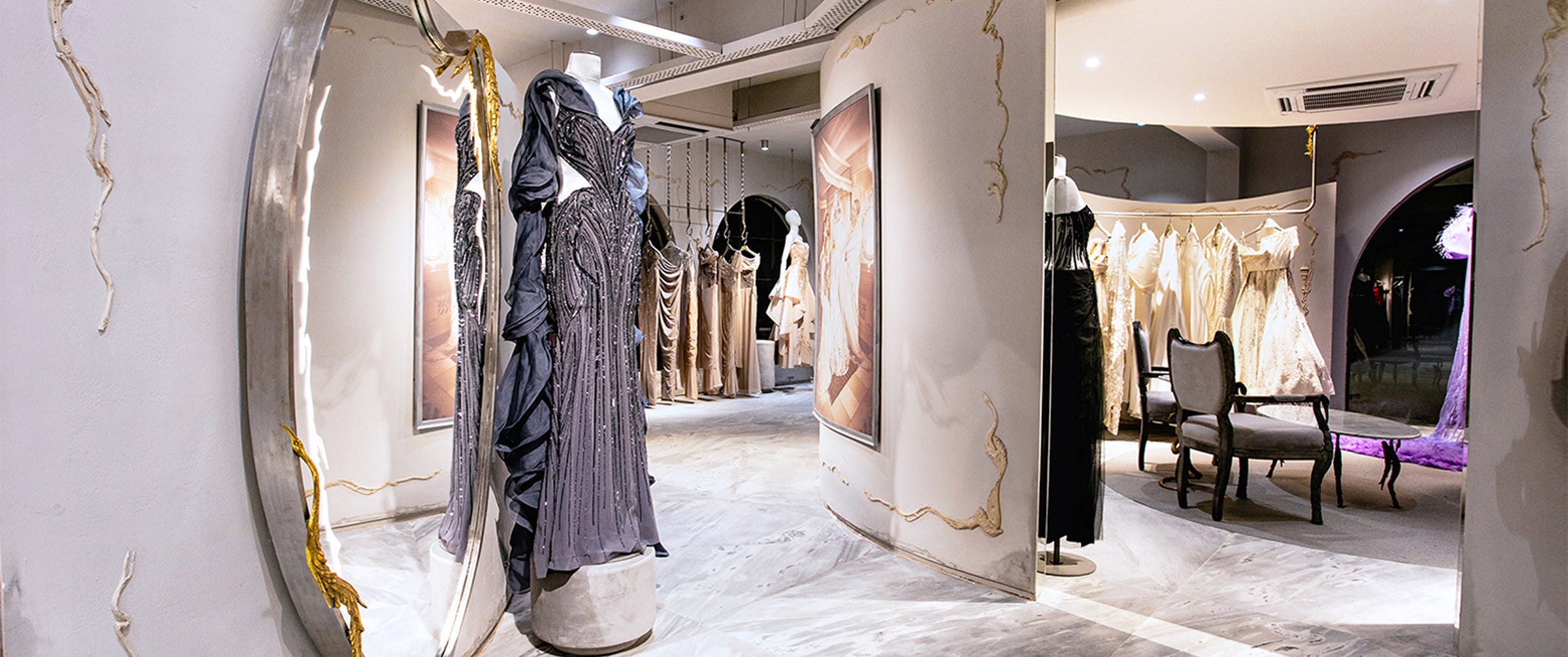 Architecturally, as an ode to the city of Nizams, the romance of the regal old and new have been brought together in a harmonious contrast- the store is outlined with curvilinear walls, bevelled mirror edges are interspersed in the space to create a feeling of infinity. Inspired by surrealism the store is Gaurav's interpretation of fantasy palatial ruins, replete with mystical references and magical creatures.
GAURAV GUPTA, HYDERABAD
Banjara Hills
Ground floor, 8-2-584/ 1 to 3 and 8/2/5847b to 11b Mahmood Habib Plaza, Rd Number 9, Banjara Hills, Hyderabad, Telangana 500034, India
KEY SERVICES
Couture
Ready-to wear
Demi couture
Menswear
Atelier
The designer has also developed signature objects d'art, monotonal furnishing, carved wooden furniture, suspended art-nouveau mirrors and handmade brass murals to further enhance the inherent cosmic element of the interiors. The space has been brought to life with three-concept rooms; a couture-cum-bridal salon and a demi-couture section for women along with a dedicated space for formal and occasion wear for grooms under Gaurav Gupta Man.