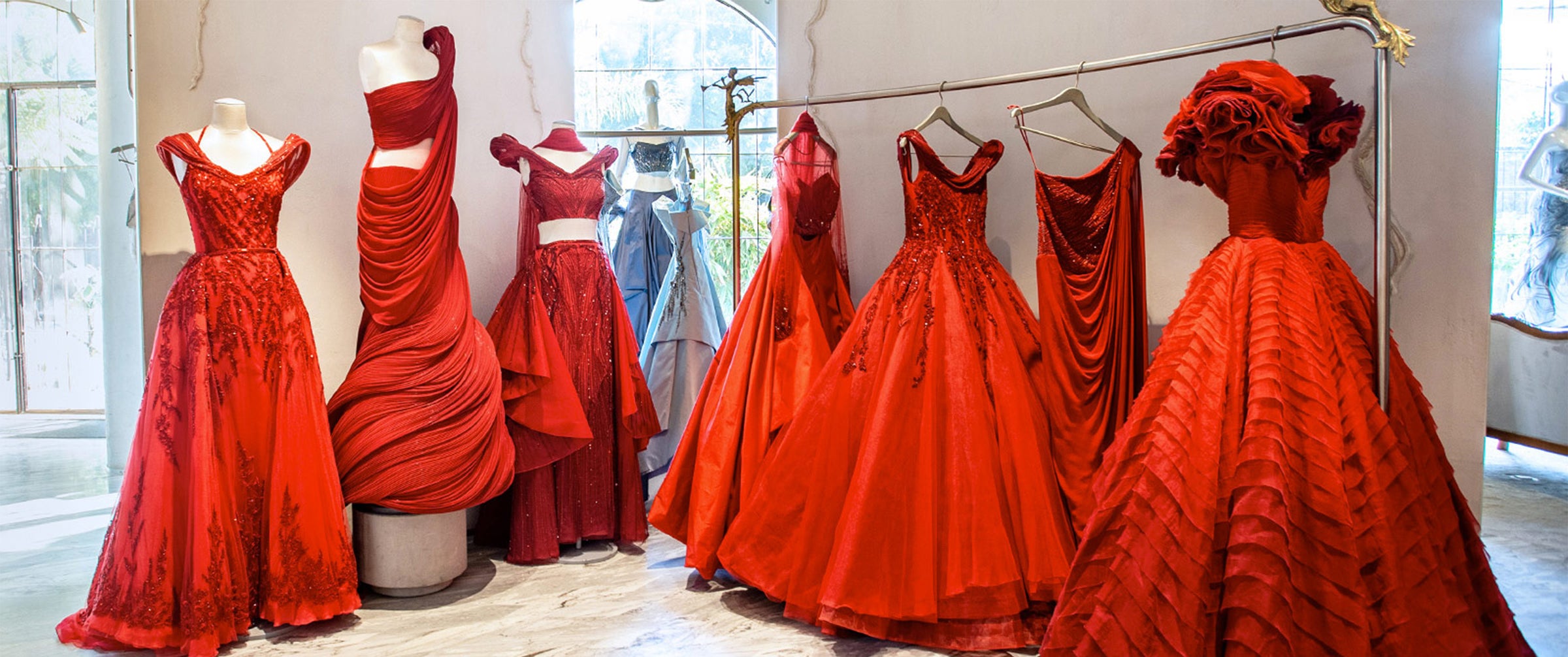 An experiential retail space unraveling the couturier's dreamscape, with an added focus on haute couture and customization. Spread over a sprawling 5000 sq.ft, there are six retail spaces in the store – an haute couture and customization atelier, a bridal salon and a demi-couture section for women. The Gaurav Gupta Man collection also has a dedicated space, including formal and occasion wear for weddings.
NEW DELHI
MEHRAULI, DELHI
Gaurav Gupta Couture Store 1501, Kalkadas Marg Near Qutub Minar, Mehrauli New Delhi, 110030, India
KEY SERVICES
Couture
Ready-to wear
Demi couture
Menswear
The store is designed to be multi-functional and interactive. Inspired by surrealism, the store is an interpretation of a fantasy palace ruined, complete with mystical references and magical creatures. Gaurav's signature monotonal furnishing, carved wooden furniture, suspended art-nouveau mirrors and handmade brass murals further enhance the cosmic quality of the interiors.