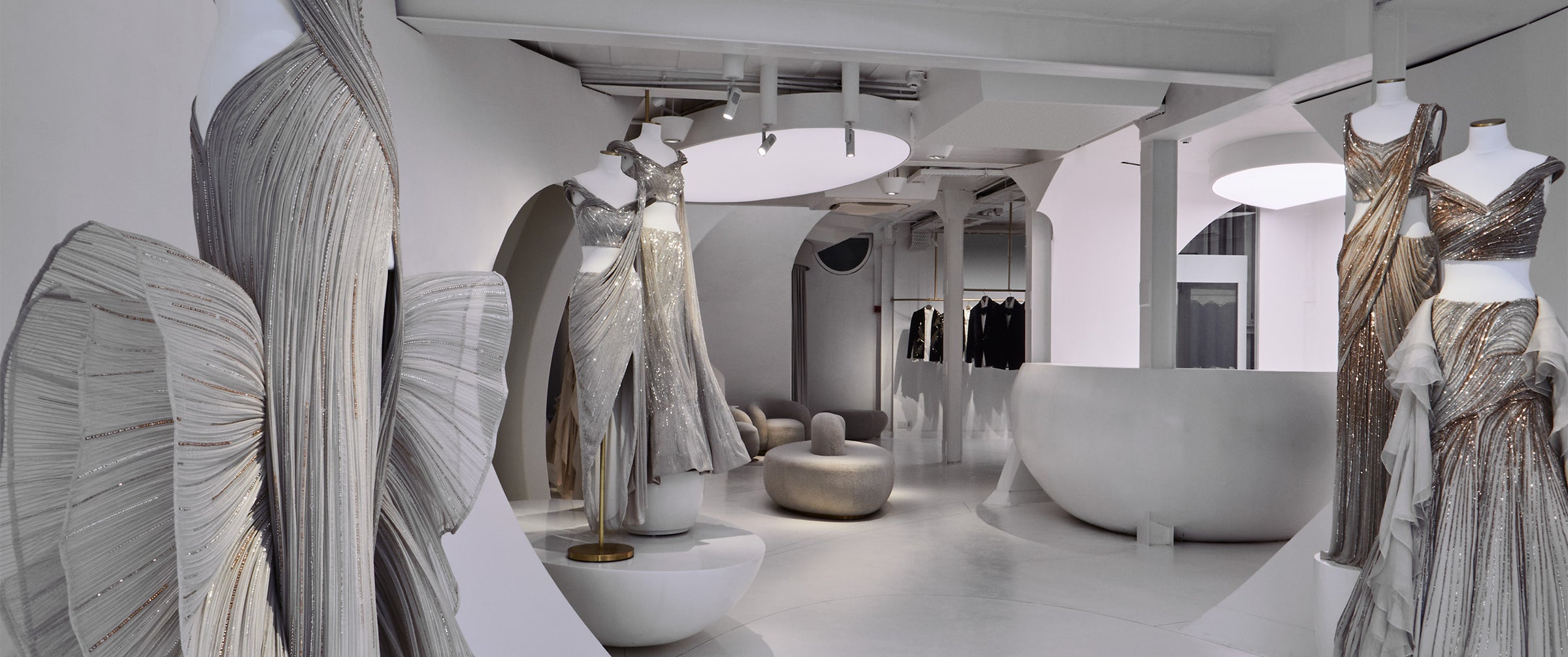 Located in the art district of Kala Ghoda, this experiential retail space is based on the concept of 'Shunya'. Imagined as a world of voids, the space has been designed to carry haute couture, demi couture, luxury pret pieces along with menswear collections from the brand. Spread across three floors, covering an expanse of 5500 sq ft, the geometric intersections reshape themselves with the color of light and material evoking the brand's surrealistic aesthetic.
GAURAV GUPTA, MUMBAI
Kala Ghoda
97/99, Sanwa House, Mumbai Samachar Marg, opp. Bharath House, Kala Ghoda, Fort, Mumbai, Maharashtra 400001
KEY SERVICES
Couture
Ready-to wear
Demi couture
Menswear
Atelier
An interlude of concave and convex surfaces spirals between zero and infinity – providing a surrealistic backdrop to showcase our couture collections. The store also consists of a dedicated museum-like space which will exclusively house the atelier expressions from the brand for couture clients.