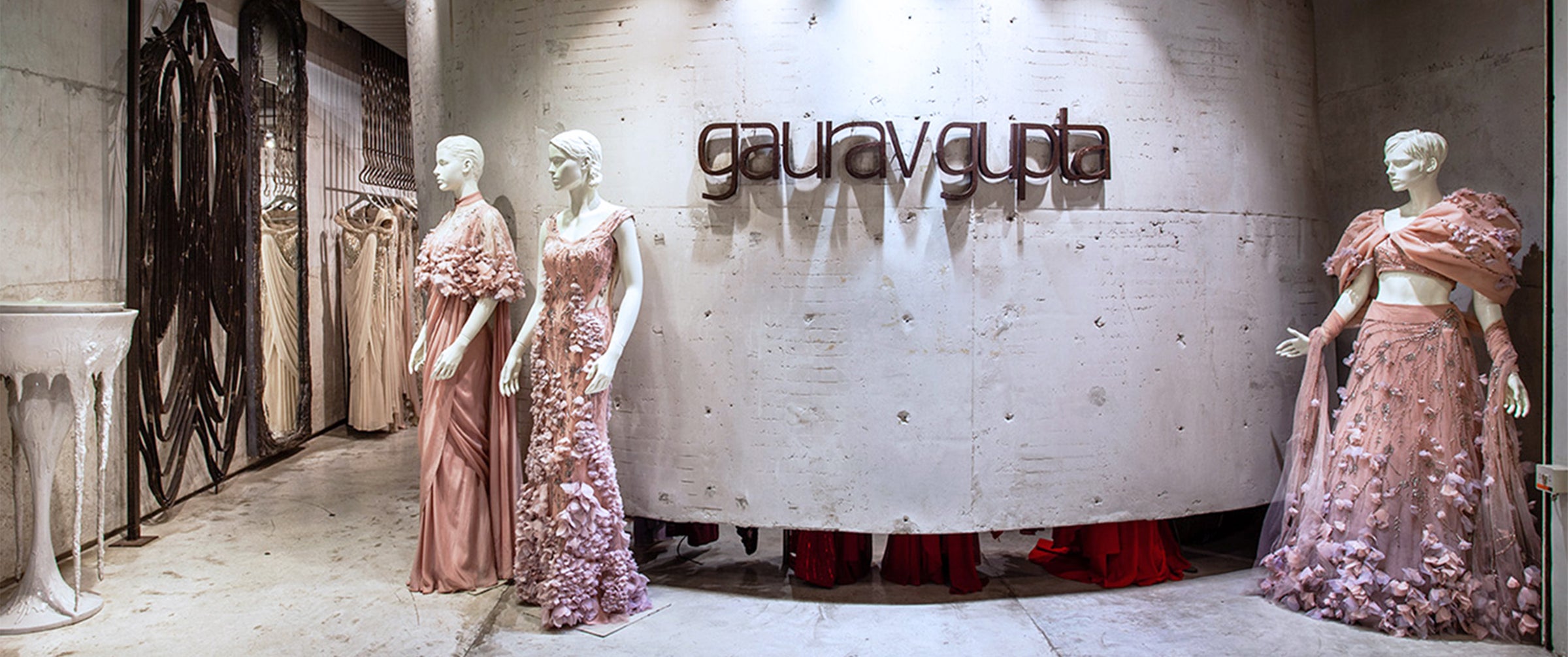 The 1,250 sq.ft space is conceived as an immersive environment sculpted in monochrome. Sinuously warping cast concrete walls seem to surreally float within the relatively tight volume, and slice the space into two zones without dividing it. As you meander through, there is a constant sense of reveal and discovery. The store has a sense of stark honesty in its conception and execution through its raw materiality.
NEW DELHI
DLF EMPORIO MALL
339, Nelson Mandela Marg, Shanti Kunj B Block, Vasant Kunj II, Vasant Kunj, New Delhi, Delhi 110070, India
KEY SERVICES
Haute Couture
Ready-to wear
Menswear
The store has been entirely crafted by hand. The mirrors are cast using fabric to create an illusion of melting. Surrealist pieces, some are suspended, and others floor-mounted with cast mild steel bird sculptures on either side. The drama is heightened by the sculpted pieces of furniture and artefacts crafted in mild steel and quilted leather, that appear almost carelessly strewn in the space. This store was a finalist at The INSIDE Awards, Singapore.